New Privacy Features for Mozilla Firefox, Lockwise Is Live
Mozilla announced new features and changes today that aim to increase the privacy of Firefox users by blocking trackers and offering updates to various Firefox security and privacy services.
These changes include enabling Firefox Enhanced Tracking Protection by default for new users, the official launch of their Firefox Lockwise password management service, an updated Firefox Container addon, and a dashboard for the Firefox Monitor data breach service.
These changes are covered in detail below.
Blocking tracking cookies by default
Mozilla has announced that new Firefox users will now block third-party tracking cookies by default.
When users install Firefox for the first time, the browser will be configured to use the Standard setting for the Content Blocking feature. This setting previously only blocked trackers in Private mode, but has now been changed to also automatically block third-party tracking cookies in normal browsing sessions.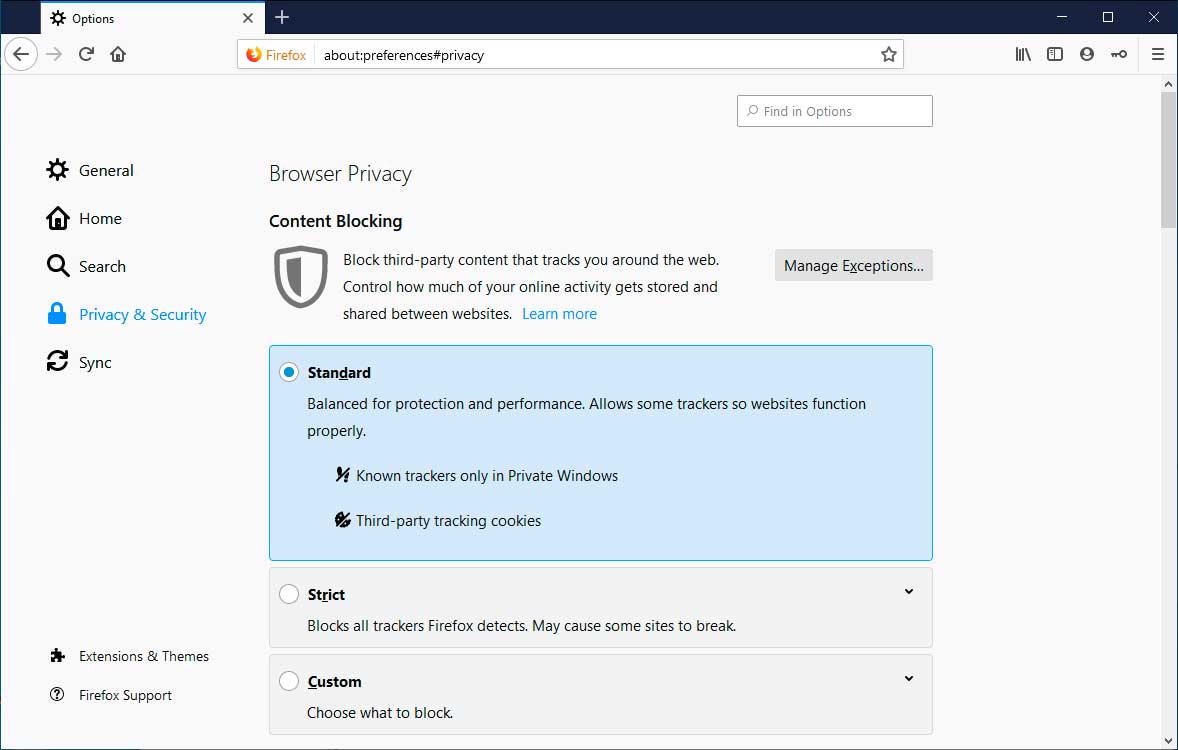 There is one caveat to this default blocking. If you look at the image above, you can see that Firefox "allows some trackers so websites function properly". This means that trackers on some sites are being allowed if blocking them would break the site and gives the site more time to resolve these issues.
For existing Firefox users, you can enable the blocking of third-party cookies by utilizing the Custom Content Blocking setting and selecting to block Trackers and Third-party trackers under the Cookies setting.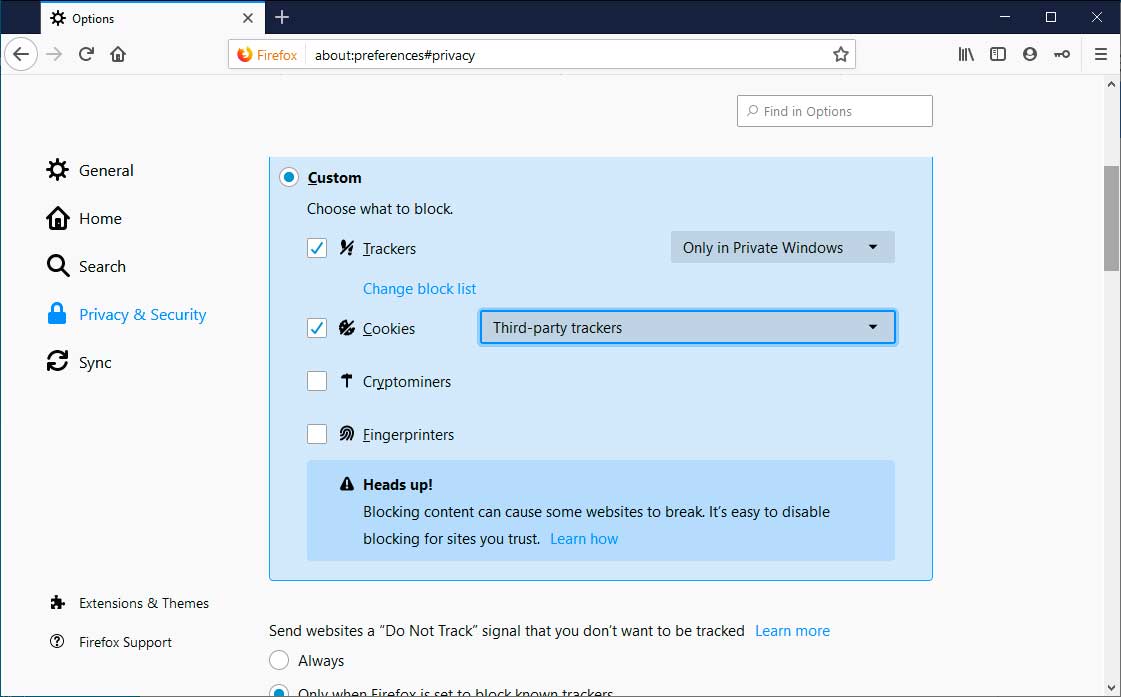 Mozilla plans on rolling out this default blocking to existing Firefox users in the near future.
Lockwise Desktop officially launches
In the past, Mozilla offered the LockBox iOS and Android apps, which allowed mobile users to log into their Mozilla account and see login credentials saved from Firefox Desktop.
In May, BleepingComputer broke the news that Mozilla was rebranding their LockBox password management service under a new name called Lockwise. As part of this rebranding, Mozilla was also releasing a Firefox Lockwise for Desktop addon that acts as the cornerstone for the Mozilla password management service.
As of today, this addon is now officially released and can be downloaded from the Firefox Lockwise site.
When installed, the Firefox Lockwise addon converts Firefox's Login and Passwords panel into a full featured password management service where users can view all of their saved login credentials, create new entries, and edit existing ones.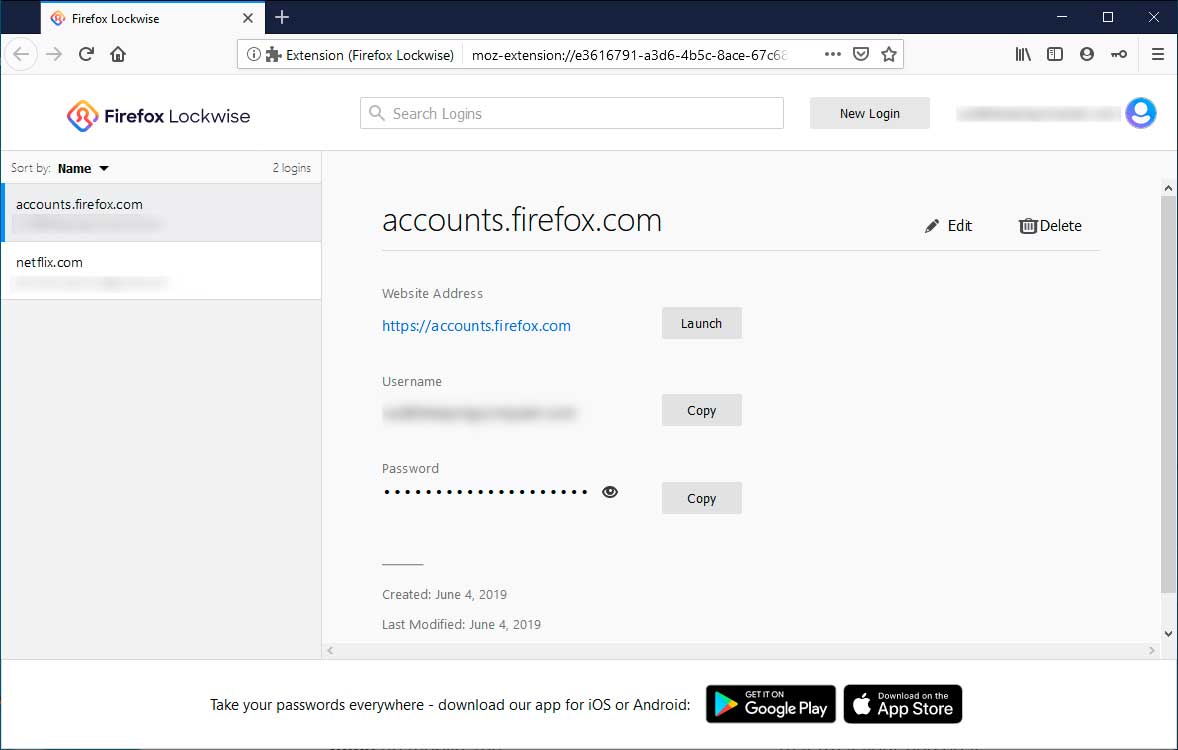 As long as syncing is enabled, all devices that are logged into the same Mozilla account will now be able to access the saved credentials stored in Firefox Lockwise.
This service, though, still needs improvement as mobile users can currently only view login credentials saved from Firefox Desktop and new credentials cannot be created within the Firefox Lockwise mobile apps.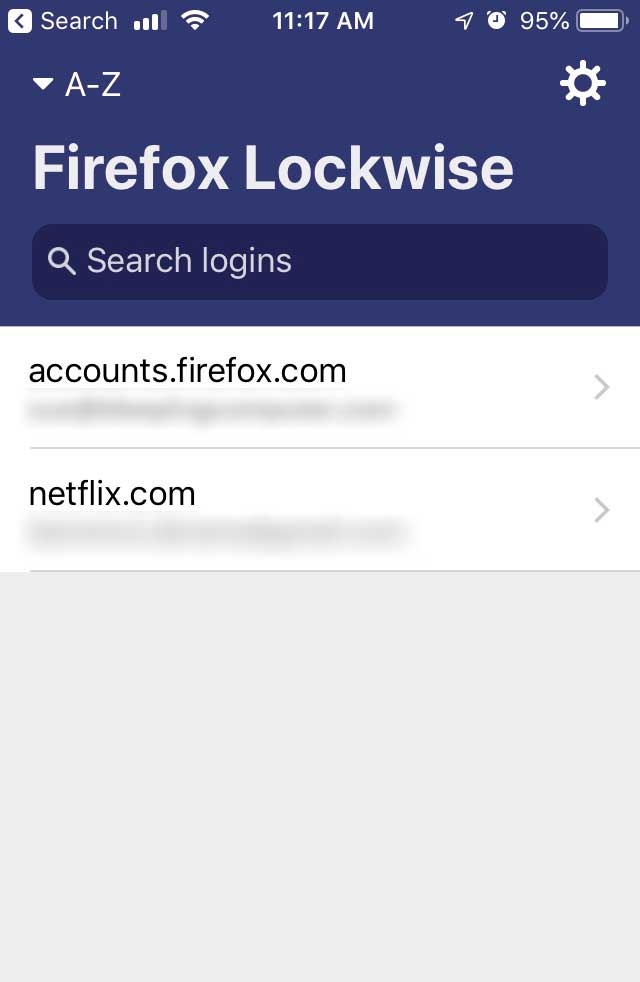 If Firefox plans on creating premium offerings from this service, which they are currently considering, they need to update their Lockwise apps in order to allow users to create and save new login credentials. Only then can they compete with other password management services.
Firefox Container
Mozilla has also launched an updated Facebook Container addon that will now block Facebook buttons used on sites that you visit.
When sites utilize Facebook scripts to show Like or Share buttons, Facebook can use these scripts to track you when on the site and between sites. The updated Facebook Container addon will block these buttons so that they are no longer able to track you as shown below.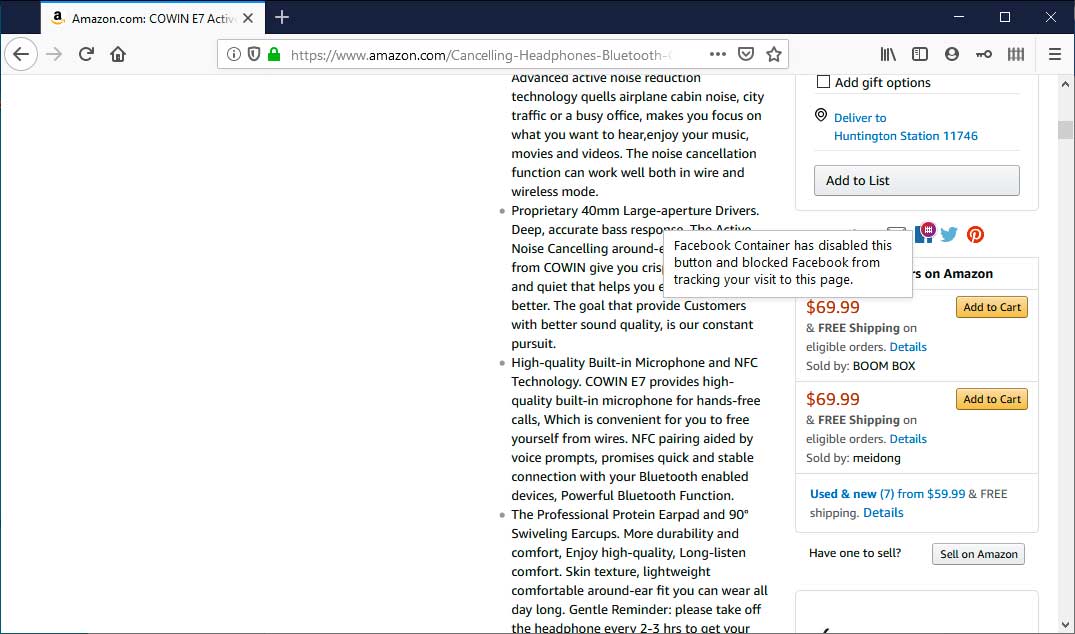 Firefox Monitor gets a new dashboard
Finally, Mozilla is launching a new dashboard for their Firefox Monitor data breach notification service.
"Today we're launching a central dashboard to help you track and manage multiple email addresses, whether it's your personal email accounts or ones for professional use."
This new centralized dashboard will allow you to quickly view the email addresses being monitor, the data breaches that have exposed your information, and the passwords that have been exposed across all breaches.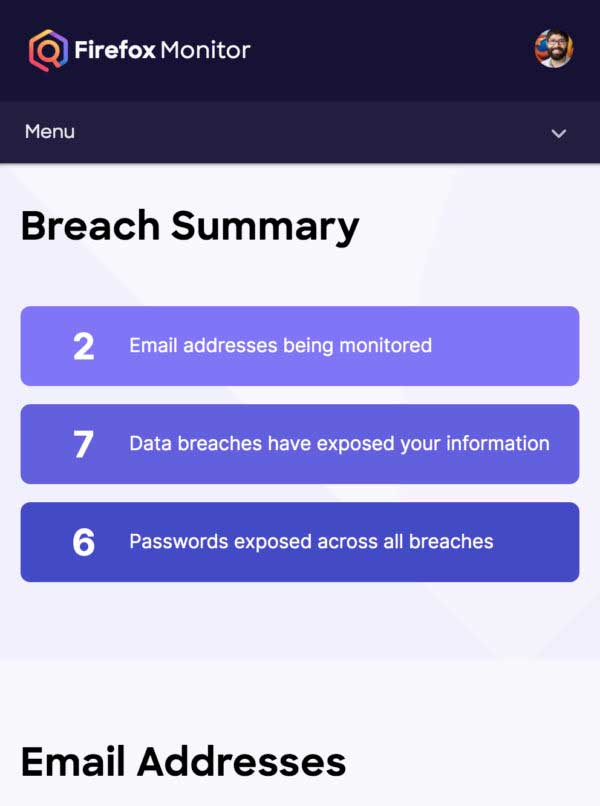 With this dashboard, Firefox Monitor is beginning to grow into a service that feels more complete rather than thrown together as an value added service for their customers.
It also shows how they continue to increase the service offerings in order to eventually offer premium options as a way to generate revenue.
Article Provided By: BleepingComputer
If you would like liquidvideotechnologies.com to discuss developing your Home SecuritySystem, Networking, Access Control, Fire, IT consultant or PCI Compliance, please do not hesitate to call us at 864-859-9848 or you can email us at deveren@liquidvideotechnologies.com.