Google is using Your Gmail Account to Track Your Purchases
Do you think your email on Gmail is private? If so, you may want to think again, as your Gmail messages are being scanned by Google for purchases, which are then displayed in your Google account.
This week, a user posted on Reddit about how they discovered that their Google Account's Purchases page contained all of the purchases they have made from Amazon and other online stores even though they do not use Google Pay.
When I saw this, I checked my Google Account Purchases page, located at https://myaccount.google.com/purchases, and saw that it too contained the purchases I made from online services such as Dominos, Steam, 1-800-Flowers.com, Amazon, Adidas, and more.  Like the Reddit user, I do not use Google Pay.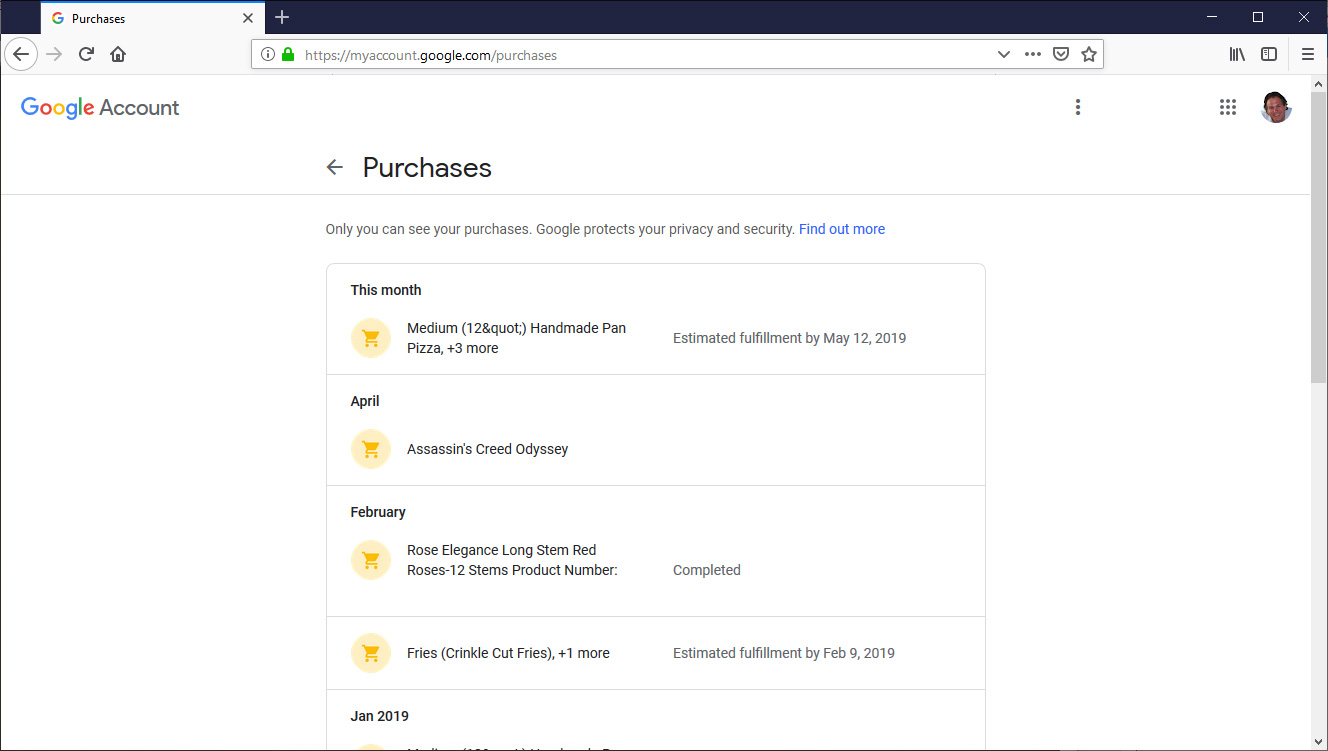 The general consensus was that Gmail was analyzing incoming emails for purchase receipts and then extracting that information.
When BleepingComputer contacted Google about this, they confirmed the information was coming from Gmail messages. They also stated that this was being done to help their users find their data and that they do not use any information stored in your emails, including your purchases, to serve you ads.
"To help you easily view and keep track of your purchases, bookings and subscriptions in one place, we've created a private destination that can only be seen by you. You can delete this information at any time. We don't use any information from your Gmail messages to serve you ads, and that includes the email receipts and confirmations shown on the Purchase page. We're always working to help people understand and manage their data."
While they may not be using this information to serve you ads, are they using it for something else? Google has not given us a definitive answer on this question.
Deleting purchase data is a pain
While Google told us that you can delete this information at any time, they did not mention how much of a pain it is to do so.
Instead of having a single setting that allows you to control how this data is saved, you need to go into each and every purchase and click on the Remove Purchase button. This will bring you to the original email that the data was pulled from and once this email is trashed, the purchase will be removed from the Purchases page.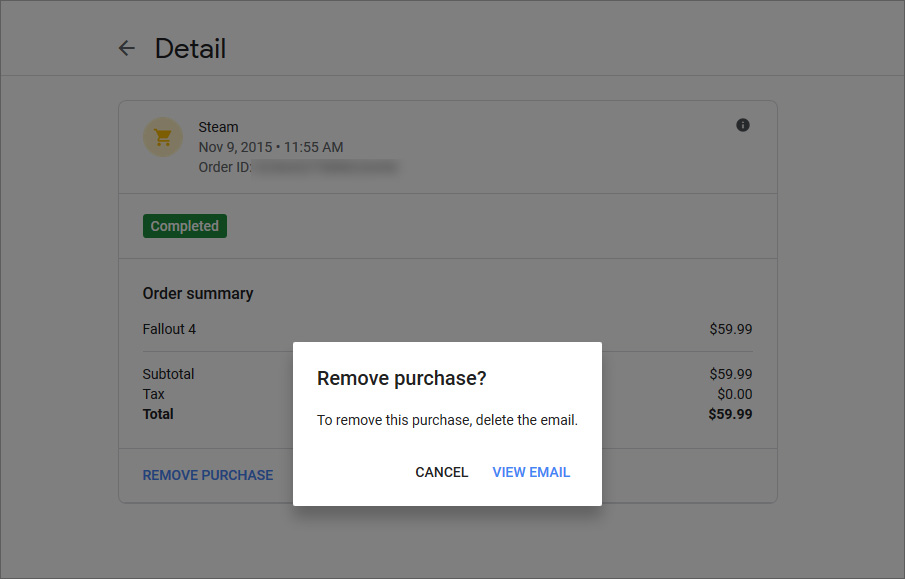 With my Purchases having data going as far back as 2013 and showing approximately 300 purchases, it would be a big pain to manually delete each and every one.  Even worse, another account that I use for most of my purchasing has thousands of orders, which would take forever to clean up.
When searching for a way to stop Google from pulling purchases out of my Gmail emails, I could not find a setting that would allow me to do so.
CNBC who also covered this story this week, was also unable to find a setting that stopped Gmail from scanning emails and extracting purchase information.
G Suite customers appear to be spared
I use different email accounts depending on the particular purpose and one of these email accounts is through Google's G Suite service.
When I checked the Purchases page for my G Suite account, I noticed that the page was empty even though it is commonly used to make online purchases. I also asked another person who uses G Suite and they too confirmed their page was empty.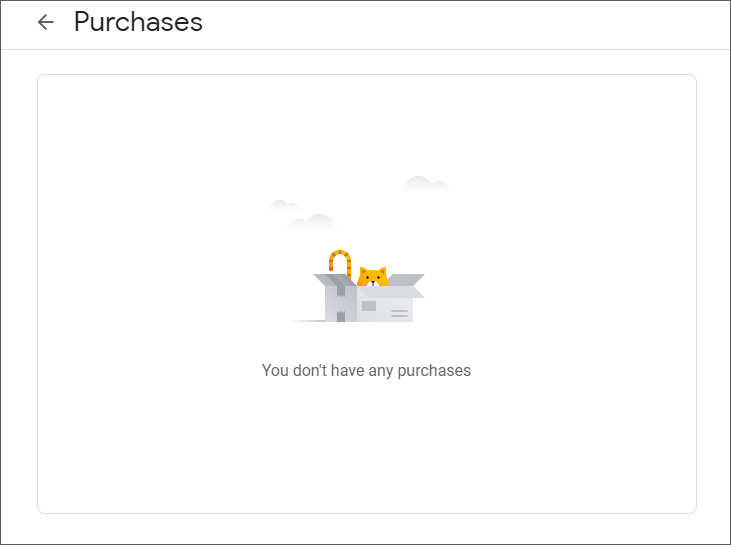 While two people is not a large sample by any means, it could indicate that this data extraction is not occurring for G Suite accounts. I also could not find any settings in the G Suite Admin console that allows me configure these settings.
We have already asked Google if G Suite is excluded from this data extraction, but have not heard back as of yet.
Article Provided By: bleepingcomputer
If you would like liquidvideotechnologies.com to discuss developing your Home SecuritySystem, Networking, Access Control, Fire, IT consultant or PCI Compliance, please do not hesitate to call us at 864-859-9848 or you can email us at deveren@liquidvideotechnologies.com.